Great Events
Bring It On at Bellevue Adventure Race
September 7, 2013, at 8:30 a.m.
39°46'49.66"N 75°30'13.10"W
Bellevue State Park
800 Carr Road
Wilmington, DE 19809
Phone: (302) 739-9192
Email: breanne.preisen@state.de.us
Visit Website

Each year, Delaware State Parks organizes several adventure races. "What's an adventure race?" you ask. Well, it's an outdoor race in which teams or individuals compete in two or more legs of biking, running, orienteering (navigating with a compass), or paddling. Each race is designed with the average athlete in mind. Prizes are awarded for multiple categories and each participant receives an honorary t-shirt.

Bring It On at Bellevue is a team race that includes cycling, trail running, and team-building challenges. Road bikes are not provided, so please bring your own.

Space is limited to the first 80 competitors, so please register in advance. Prices vary based on your number of participants, races, and deadlines.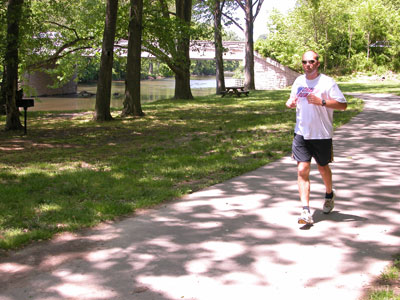 Photo by the Partnership for the Delaware Estuary
Click on the marker to view address and get directions