Great Events
Amish Country Bike Tour
September 7, 2013, at 7 a.m.
39° 9'26.60"N 75°31'8.93"W
Legislative Mall
411 Legislative Avenue
Dover, DE 19901
Phone: 1-800-233-KENT
Email: ldion@visitdover.com
Visit Website
Visit Website

Join approximately 2,200 bicyclists as you tour the rural countryside near Dover, Delaware, and its beautiful Amish farmland. Individuals and teams of riders can choose from five courses stretching 15, 25, 50, 62, and even 100 miles.

Be sure and take a break from the blacktop and enjoy several food stops. These will feature traditional Amish fare, as well as scenic views of the surrounding landscape. There will also be a free barbeque picnic at the finish line (vegetarian meals available).

Early-bird registration costs $50 per adult and $25 for children ages 5 to 16. Riders do not need to raise funds or pledges to participate.

Proceeds from this year's event will benefit the Dover YMCA, three local churches, the Amish Country School House, and the Bike Tour Fund.

Visit this website's "Great Places" section to combine this event with other outdoor destinations for a whole weekend of end-of-summer fun.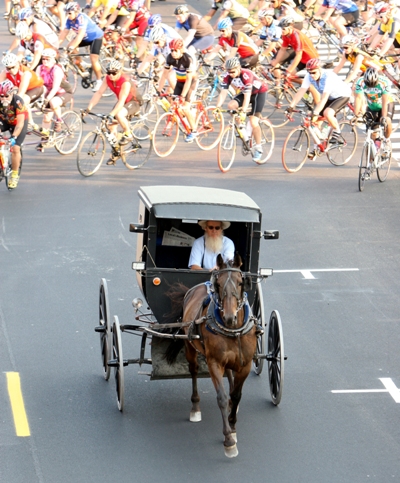 Photo by Kent County Tourism
Click on the marker to view address and get directions