Great Events
Delaware Bird-A-Thon
May 4-12, 2013
Statewide, DE
Phone: (610) 864-0370
Email: None
Visit Website
Visit Website

The Delaware Bird-A-Thon is a fun fundraising event. It challenges bird watchers to raise money based on the number of species they see or hear in one day. There are even multiple bird walks from which you can choose.

Participants have raised over $220,000 since 2007 to help purchase almost 300 acres of bird-friendly bayshore. This land is frequently used by red knots, sandpipers, and other shorebirds suffering from habitat loss.

Some of the money raised may also be used to fund Ashland Hawk Watch and Cape Henlopen Hawk Watch. These are research programs focusing on migratory raptors.

Birders of all experience levels are encouraged to participate. Not only that, but prizes are available, so grab those specs and get spotting!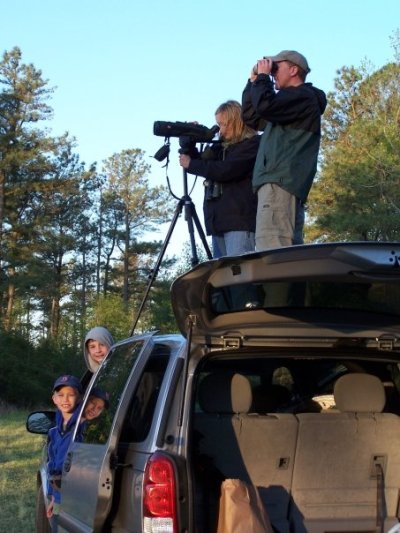 Photo by the Delaware Ornithological Society